Miami Valley NARI Names First Woman President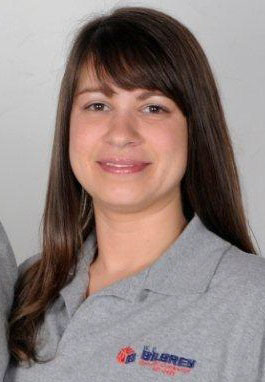 Michelle Bilbrey was appointed to the position of Chairman of the 2016 Board of Directors for the Miami Valley Chapter of the National Association of the Remodeling Industry (MVNARI). The National Association of the Remodeling Industry is a not-for-profit trade association dedicated exclusively to serving the professional remodeling industry and to serve as an ally to area homeowners. Michelle is the first woman to be named president of the Miami Valley NARI chapter since it was established in 1982 and the first woman appointed to the Chairman position.
Michelle is the third generation in her family to pursue remodeling as a career. She has an Associate's degree in Business and in Arts. She has a diploma in Construction Management, is a certified cabinet installer, RRP certified and she hold a UDCP (Universal Design Certified Professional) certification. Michelle joined the MVNARI chapter in 2005 as a member and became a director to the Board in 2009. Since becoming a director, Michelle, has worked her way up through the ranks, holding the secretary and vice president positions before becoming the MVNARI chapter president in 2015 and chairman in 2016. Michelle has served on the public relations committee, complaint review committee and the government affairs committee. She continues to contribute to the industry through education, networking and community outreach.