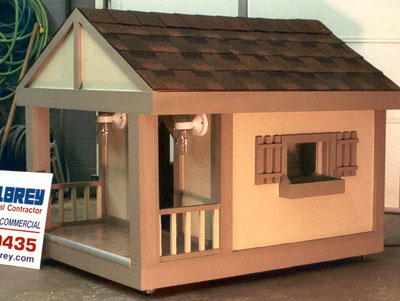 2005 Designer Doghouse for Children's Medical
This Designer Doghouse features inside carpeting, a heating pad, and even has a front porch with working porch lights!
This Designer Dohouse was raffled at the 2005 HomeWorld Show on February 13, 2005. Over $1,000 was raised and all proceeds benefited the Children's Medical Center. Peggy Collins of Dayton, Ohio was the lucky petowner.