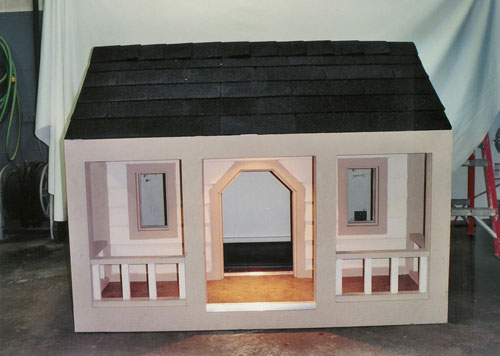 2006 Designer Doghouse for Children's Medical
The 2006 Designer Doghouse features inside carpeting, a front porch, working lights, and has a heater installed.
This unique doghouse was raffled at the 2006 HomeWorld Show on February 12, 2006. A total of $1,114 was raised to benefit the Children's Medical Center. This year's lucky pet owner was Teresa Martin of Dayton, Ohio.