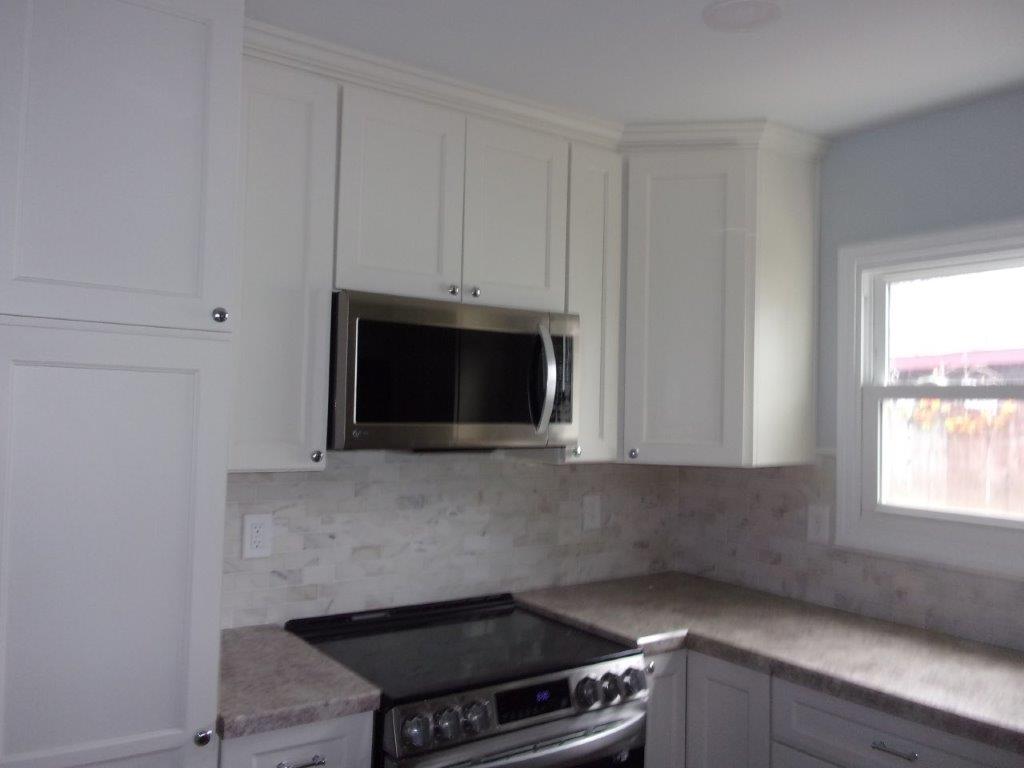 Whole House Remodel 5
This home was in dire shape when we arrived to work. Time, weather and neglect had damaged every room of the home. We began by fixing the structural issues, mainly a termite infestation that had eaten through the exterior walls. After this was resolved, we turned our attention to the rest of the home. We tore out the walls, floors, and ceilings of each room.
Working with the homeowner, we decided to slightly alter the wall plan of the home and created a laundry and a utility room. We installed insulation, drywall, and flooring through the entire home. For the bathroom, we removed the existing bathtub, toilets and vanity cabinets and replaced them with new. The kitchen also gained an island and was fitted with new cabinets and appliances. The bedrooms were completely overhauled with new closets and ceiling fans. The exterior was also worked on with new siding and trim, as well as new exterior doors. Overall, this home went from unlivable to move-in-ready!